Our first winter at Ditton Corner...
...and our first spring
Surviving the late spring in a French swimming pool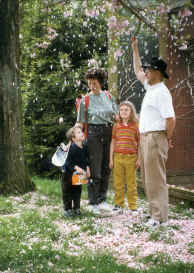 Snowing in the orchard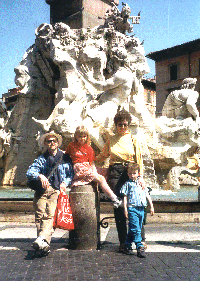 Fountains in the sunshine in Piazza Novona in Rome.
Better than wildlife programs. Children learn the facts of life at Linton Zoo.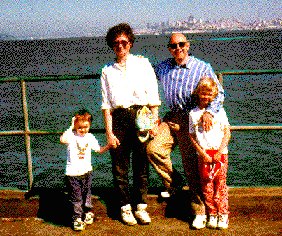 It's windy on the other side of San Francisco bay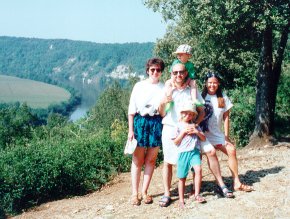 Family with Sanna the Au Pair in Dordogne
That's going to be our new house. Sizing up the problem as the building work begins, November 1999.